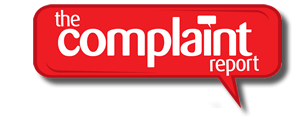 In August of 2011, I ordered a new 2110cc engine for my vintage Speedster from Larry Dawson at GEX International. My mechanic from Nortown Auto, who build and races cars, could not receive the engine since Larry did not ship it in a truck with a lift gate. Larry's response to the problem 'just lift the 300 lb crate out of the truck'. I had to pay for a second truck with a lift gate to return the engine to mechanic.
The mechanic then installed the new engine based on the specs provided by GEX. The engine was a lemon. After running for an hour you would turn it off but then couldn't restart it. The engine was seizing after getting up to temperature. We shipped it back and Larry who said he would fix it. However he didn't do anything to the engine and just shipped it back, charing me for the shipping.
We installed the engine again under the impression that the problem was fixed. The same problems ensued.Even George from Nortown auto could not believe Larry's claims blaiming the problems on the install twice on the mecahanic even after the install was video taped the second time!! Larry once again blamed the mechanic. Larry continued to charge for the return shipping of the engine.
After promising to send out a new engine Larry called and said he didn't want to send out the new engine because the same problems might occur again. When I asked for a refund of the $3799 he told me there would be a 20% restocking fee and then he charged me once again for the return shipping. This was the worst experience ever. You have no leverage when you return the engine, and he claims it's you mechanics fault.
GEX is sham! I would never recommed the purchase of one of their engines.