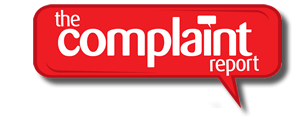 I got a letter from Chase Bank that they were closing my 3 accounts in the next 2 weeks. I was infuriated. How can they just close my accounts for no reason?
I called Chase bank that night and had to wait for 20 minutes before I could talk to anyone. Then she said she will call in an expert and put me on the queue.
It was after another round of waiting for 15 minutes that I connected with an extremely rude and sarcastic person. She said we are closing your accounts as per Chase bank policy. WOW! What policy is that!! She had no answer and hung up on me. Then I called again and then no one was ready to let me talk to a supervisor.
I went to the bank the very next day and asked them to close all of the other accounts I had. I even closed my business accounts with them. Talk about customer service.
The bank is crap, full of idiots sitting there with no answer to any questions. Anyway, I closed all my accounts and they lost my business and money. With such crap service, over inflated levies, overdraft fees and complete nonsense customer service, what do they expect? The day isn't far when everyone might just get rid of their accounts with this bank. Hope the day comes soon.